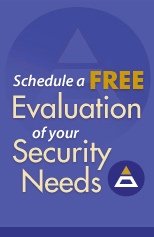 Our Philosophy
For more than 34 years, the Brown name has been synonymous with excellent customer service in Upstate New York. We pride ourselves on our ability to handle your bank security needs quickly and accurately, each and every time
But what does this philosophy really mean for you?
Our dedication to superior service translates into less hassle; more efficient security solutions; and the peace of mind that comes with knowing your operation will be well protected – when it matters most.
In fact, you can bank on it.
Learn more…
Our
Products
At Brown Security Solutions, we offer a comprehensive portfolio of industry leading safety and security products, including:
Physical Security Systems
Electronic Security Systems
Alarm Monitoring
Attended Transaction Systems
ATM Accessories & Other Products
Custom Millwork
learn more...
Our
Services
How would you like 24/7 online access to the status of your bank's service calls, guaranteeing total transparency?
Or the ability to quickly view service call statistics and trends, giving you key data to improve operations?
Brown Security Solutions makes it easy with our Customer Portal.
learn more...